Our Community Health Partnerships
Hello4Health™ by Allina Health is proud to support partnerships with community organizations to spread awareness about the widespread issues of social isolation and loneliness, promote activities for people to stay connected, and assist community partners in developing and implementing programs and resources to encourage social connectedness and health in our communities.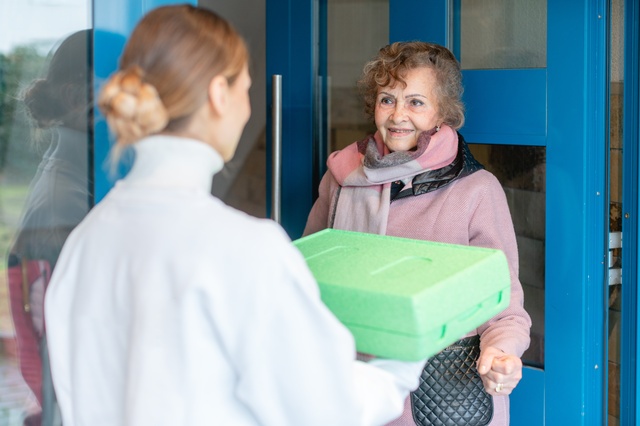 Metro Meals on Wheels in the Twin Cities Area
As part of the Hello4Health and Metro Meals on Wheels (MMOW) partnership, Allina Health provided Metro Meals on Wheels in the Twin Cities with a charitable contribution to support the development of an app to build deeper connections between volunteers, meal recipients and caregivers.
Additionally, Hello4Health gave an online presentation to MMOW program partners on the importance of social connections and Hello4Health resources to build or strengthen social connections for better health. In March 2022 we partnered on a MMOW blog post about why fighting social isolation matters and why volunteering is good for you. We continue to find innovative ways to promote Hello4Health within MMOW programming and promote community health partnerships.
Center for Community Health (CCH) Minnesota
Allina Health and Hello4Health is pleased to participate in the Center for Community Health (CCH) to take collective action to impact health and health outcomes across the Twin Cities in Minnesota. CCH is a seven-county, metro-wide collaboration of hospitals/health systems, health plans, and public health departments. Hello4Health presented at an in-person session at the CCH 2022 Social Isolation Forum on how we identified social isolation as a need for those we serve, and how Hello4Health and Allina Health are responding to the need.
Email Hello4Health@allina.com to learn more or if you are interested in exploring an in-person or virtual presentation from Hello4Health.