Make a musical connection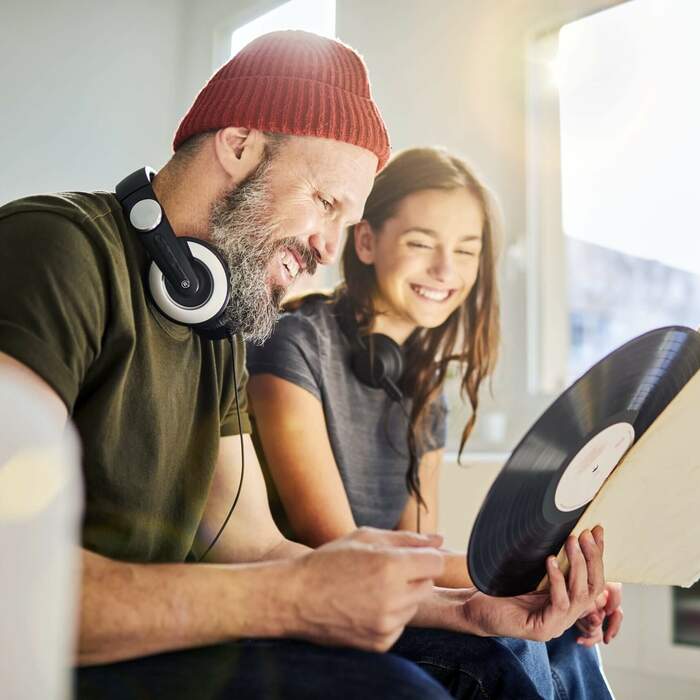 We know music can boost our mood, stir our emotions and bring people together, but did you know it can strengthen our brains too? John Hopkins researchers found listening to familiar music can bring back memories, while listening to new music has been shown to promote creativity. To make a musical connection with an older adult or others, here are a few things to try:
If they have an instrument around, have them play for you! And if you play an instrument, play with them or play for them.
Ask them how they listened to music 'back in the day.' Was it on a radio? A record player? If they have the device at home, listen to music with them in their favorite way.
Find a modern radio station that plays their favorite music.
Share a conversation to learn about their favorite radio broadcaster or musician.
Share how you listen to music, for example through your phone or internet, and see if you can help them listen to a song they haven't heard for a while.
Looking for memory friendly activity? Play music from the time period they were a young adult or adult – the music we knew and loved at these ages stick with us the longest.