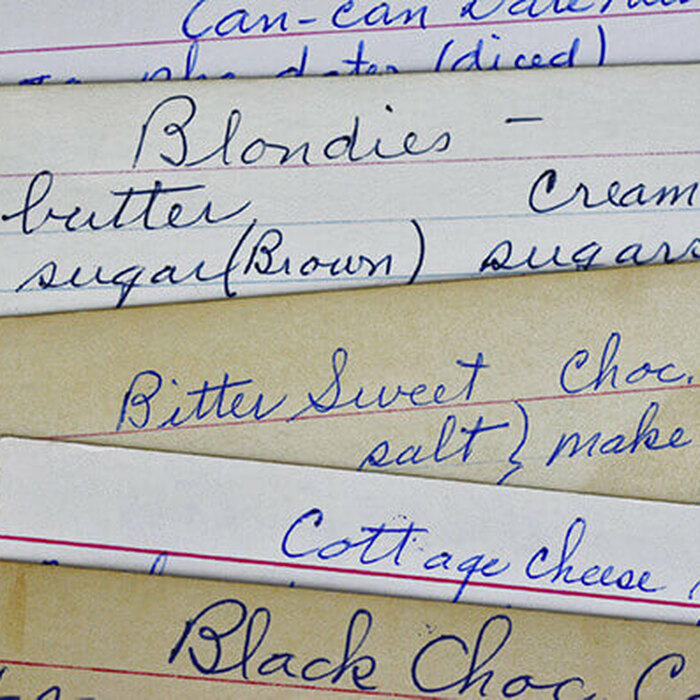 A recipe exchange is a fun way to share your favorite food secrets while getting new ideas in return. Sharing meals also helps build relationships. A recipe exchange can be done either in person or virtually and to add more fun, include a tasting of the recipes! Here's a "recipe" for your first exchange.
Step 1: Decide on a theme. It could be main courses, desserts, festive or fancy – or a mix of them all!
Step 2: Gather a handful of friends or family members.
Step 3: Ask everyone to email you a recipe to add to the exchange.
Step 4: Set up a time to meet virtually or in person. Make it fun! If you meet in person, you could ask everyone to make his or her recipe and bring it to the meet up for everyone to enjoy. Get creative!
Step 5: At the gathering, do introductions and ask each person to give a hint about the recipe they submitted.
Step 6: Read the titles of each recipe and have everyone guess whose recipe it is and why.
Step 7: LAUGH! Have fun! Connect!
Step 8: Close the recipe exchange by emailing all participants the recipes or giving everyone a printed recipe book for the event.
To keep the fun going, rotate hosts and themes. You can organize a monthly exchange, with a different food type each time.
Looking for new recipes? Check out fun, healthy recipes at AllinaHealth.org.